Honiara, Solomon Islands, Set to Host the 2023 Pacific Games from November 19 to December 2
As the much-anticipated Pacific Games draw near, teams from across Oceania are making their final preparations for the sporting event set to take place in Honiara from November 19 to December 2. The 2023 Pacific Games will feature 24 teams, including invited teams Australia and New Zealand, competing in 346 events across 24 sports. The Opening Ceremony is scheduled for November 19, with competition beginning on November 17 in four sports. This edition marks the first time the Solomon Islands host the Games.
Team PNG Lands in Honiara
Team Papua New Guinea (PNG) has taken an early stride, with their advance party touching down in Honiara on Thursday, November 9. The delegation quickly settled into their accommodation venue at the King George XVI High School, undertaking necessary checks and registrations for the upcoming Sol2023 Pacific Games. The first group from 514 athletes and officials from Team PNG is expected to arrive on Monday, November 13, to join the pre-tournament activities. PNG Prime Minister James Marape has declared his government support for the team, earmarking K8.5 million to facilitate their journey to the Solomon Islands. Marape conveyed this commitment during the farewell event for Team PNG held at the Sir John Guise Indoor Complex on Friday, November 10th.
Team Fiji Unveils Unity
Meanwhile The Fiji Times reported that for the first time, the Team Fiji contingent will be performing a traditional war dance cibi to the Pacific Games in the Solomon Islands. The cibi has only been performed by the Flying Fijians side over the past few years, making this year's games the first time a team other than the national 15s side performed the war dance. Team Fiji last week presented their itatau to His Excellency The President Ratu Wiliame Katonivere demonstrating a strong sense of unity and commitment. In his address, Ratu Wiliame emphasized the importance of leaving personal issues behind and focusing on the task at hand. With 490 athletes, coaches, and section managers, Team Fiji is gearing up for success in 20 out of the 24 sports featured at the games. In his address, Ratu Wiliame emphasized the importance of leaving personal issues behind and focusing on the task at hand.
Cook Islands Leadership Heads to Honiara
Team Cook Islands has set its sights on a diverse range of sports, including Athletics, Boxing, Swimming, Weightlifting, Basketball, Volleyball, Football, Golf, Netball, Oe Vaka, Rugby, Rugby League, Tennis, and Touch Rugby. The team, consisting of 230 athletes, managers, and officials, will be led by flagbearers Julieanne Westrupp and Stephen Willis. Westrupp, who will be leading the Touch team, said a lot of hard work and fundraising have been done and thanked all their families for their support. She also thanked government for their financial support."We play with heart," she said. Chef De Mission Mark Short and General Team Manager Jason Lindsay left Rarotonga over the weekend to head to Honiara for the 2023 Pacific Games. They will meet with Solomon Islands Games Organizing Committee on arrival on 13th November before preparing the village for the arrival of their athletes and officials from the 14th November and onwards. Cook Islands recently farewelled their team in a parade through Avarua before going their separate ways as teams prepare for the participation in the games. Athletes to the are looking forward to their participation in the 17th Pacific Games in Honiara which for some will be their first Pacific Games. Cook Islands Touch Rugby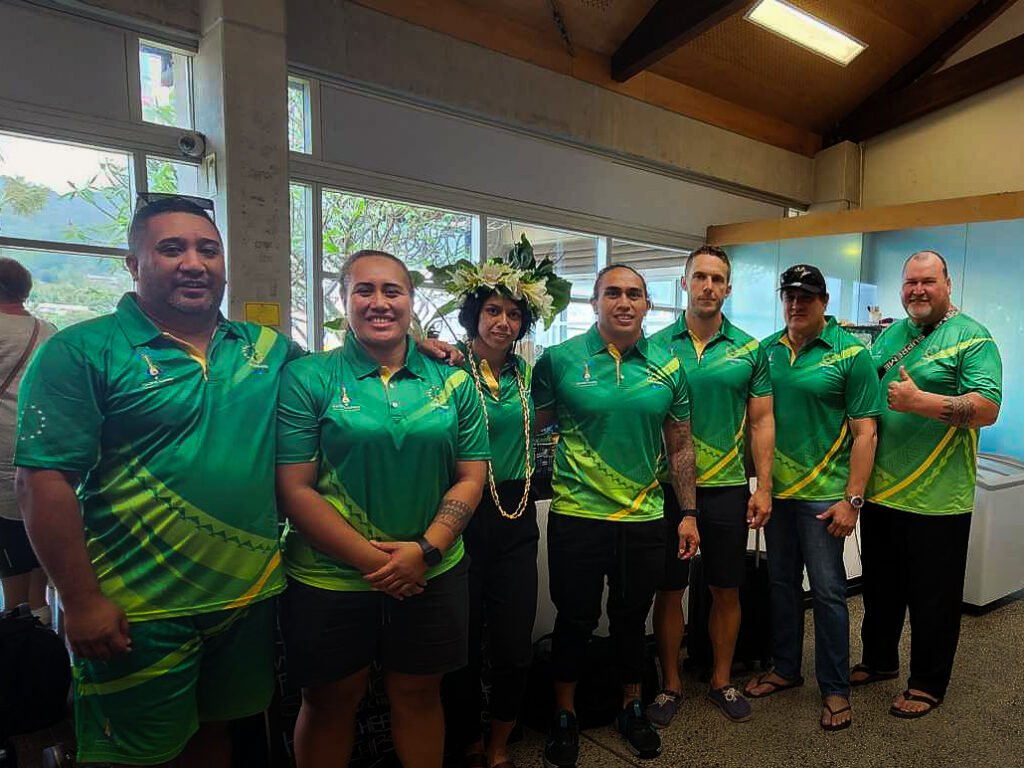 232-Member Contingent for Team Vanuatu
Vanuatu is sending a total of 232 individuals representing various sports disciplines across the country. This contingent includes 165 athletes, 47 officials, and 12 administration and government guests. To strengthen team cohesion, Team Vanuatu participated in a Team Bonding event at the Warwick Resort on Saturday, November 4. The team is set to travel to the Solomon Islands this week for the 2023 Pacific Games.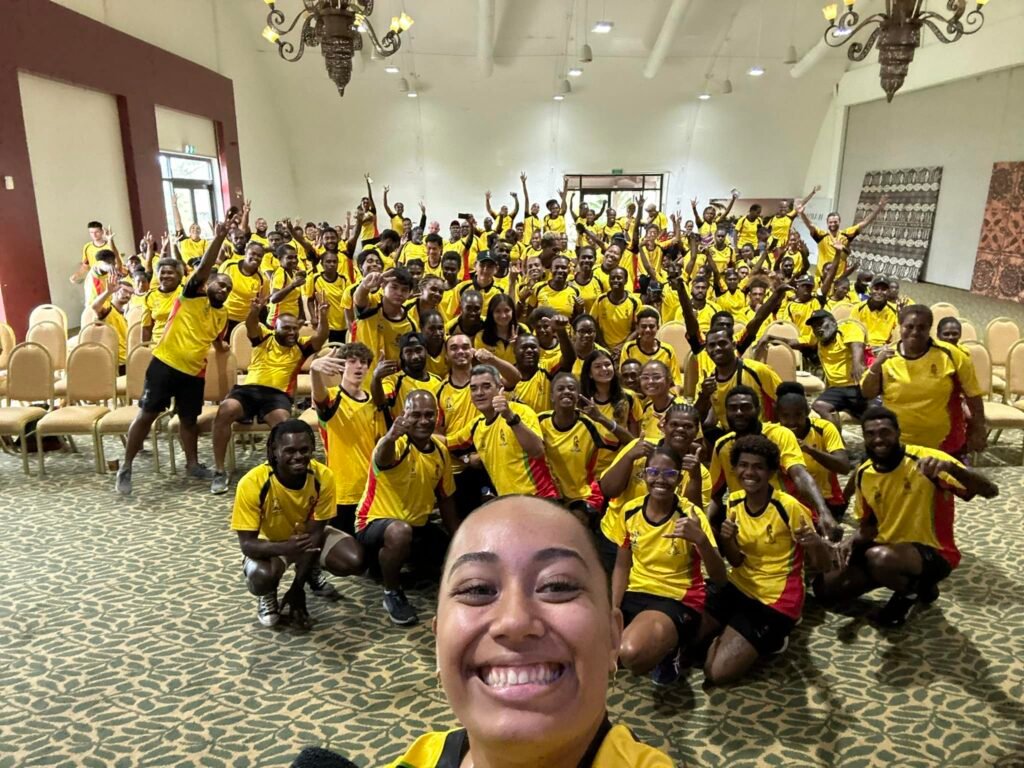 Australia, in addition to contributing 100 Australian Federal Police personnel to the Solomon Islands, will be represented by a 75-strong team in events such as athletics, archery, boxing, and weightlifting. Some competitions will serve as qualifying events for the Paris Olympics in certain sports. Senator the Hon Penny Wong expressed hope that the Pacific Games would inspire people of all ages, genders, and abilities to enjoy and participate in sports across the Pacific.Australia and New Zealand, despite being invited, only started participating in the Pacific Games in 2015 to address concerns about dominating events. They still send limited teams to maintain the spirit of fair competition.
Athletes from New Caledonia, a French territory in the Pacific, historically represented France in most major international competitions and have achieved notable success in the Pacific Games. Fijian athletes are also noteworthy participants. Despite Australia and New Zealand sending smaller teams compared to their traditional presence, expectations remain high for their performance. Notable athletes in attendance include Australia's Ryan Tyack, a 2016 Olympic medalist in archery, and Harry Garside, a medalist in boxing at the Tokyo 2020 Olympics. Fiji's women's rugby sevens team, which clinched a bronze medal in Tokyo 2020, is also a team to watch. Additionally, Sally Yee, a two-time table tennis Olympian from Fiji, and Samoa's Ato Plodzicki-Faoagali, a two-time Commonwealth Games boxing silver medalist, contribute to the diverse and competitive field.
The winners in each of the 13 boxing weight categories, along with the gold medalists in the archery mixed team event, will secure Paris 2024 quota spots. However, it's crucial to note that athletes' participation in the Paris Games is contingent upon their National Olympic Committees (NOCs) selecting them to represent their respective delegations. NOCs possess exclusive authority over the representation of their countries at the Olympic Games, emphasizing the importance of official endorsement for athletes aspiring to compete in Paris 2024.