Sogavare Expresses Appreciation for Heads of Governments Attending the Pacific Games Official Opening Ceremony
Prime Minister Manasseh Sogavare hosted a reception on Monday night to acknowledge Heads of Governments who responded positively to his invitation to attend the Pacific Games official opening in Honiara. Among the distinguished leaders present were His Excellency David J Hurley AC DSC, Governor General of Australia, and Lady Hurley, Mr. Surangel Whipps Jr, President of the Republic of Palau, Mr. James Marape, Prime Minister of Papua New Guinea, and Mr. Cai Dafeng, Vice Chairman of the Standing Committee of the National People's Congress of the People's Republic of China. They attended the 17th Pacific Games Official opening on the invitation of Prime Minister Sogavare, who expressed gratitude for their presence, stating, "On behalf of the people of Solomon Islands, I thank you."
Addressing the legacy of the event, the Prime Minister emphasized the importance of every participant embracing sport as a powerful force for regional unity and inclusivity. He described it as a reflection of the Pacific's collective identity, a showcase of talents, and a unique opportunity to collectively voice an uplifting and inspiring message to the world. This message, according to Prime Minister Sogavare, demonstrates unity and resilience, inspiring inclusiveness, and promoting friendship, peace, and prosperity. He urged every participating individual to embrace this legacy.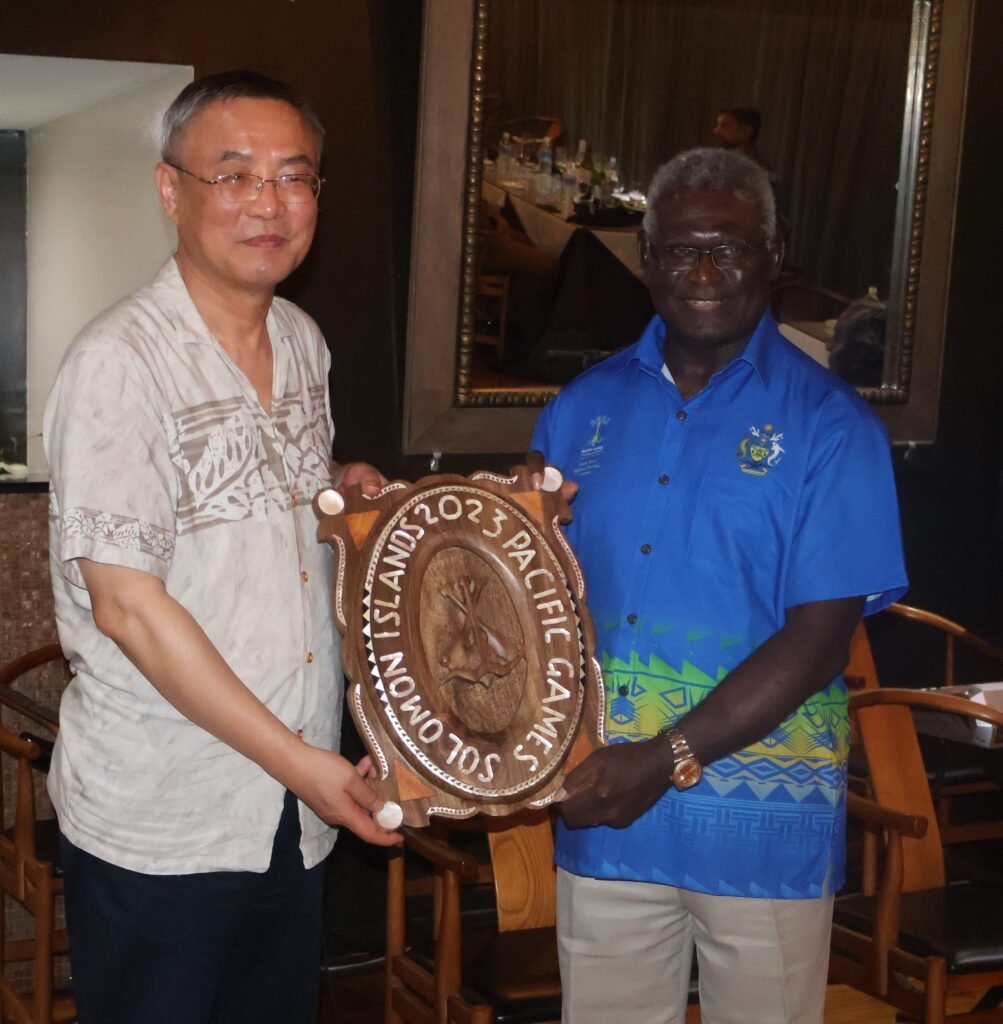 Acknowledging the challenges faced in hosting the Pacific Games, including extreme weather events, domestic civil unrest, ongoing global conflicts, and the COVID-19 pandemic, Prime Minister Sogavare expressed gratitude for the support received from partners. He sincerely thanked all partners and friends for their continued support and assistance, concluding, "Your presence here today is very much appreciated and welcomed."
Some leaders had left the country before the 'thank you' reception.
Source: OPMC Press Secretariat