New Zealand's RSE Scheme success stories as seen in 28 year old Alex Tabomana and Louisa Fakaia-Indu who both are enjoying work in New Zealand to support their families.
Alex's Journey: From City Boy to Seasonal Worker
It has been three remarkable years since Alex Tabomana embarked on his journey as a seasonal worker in New Zealand, and he has never looked back. Hailing from the bustling capital city of the Solomon Islands, Honiara, Alex's background was far from farm life. However, when the opportunity to work in New Zealand under the Recognised Seasonal Employer (RSE) Scheme presented itself, he knew it was an opportunity he couldn't afford to miss. Alex, the eldest of three children, made the bold decision to try his luck as a seasonal worker in New Zealand, despite knowing nothing about farm work. In 2020, he left Honiara and arrived in New Zealand, where he was sent to Gisborne, the first city in the world to greet the morning sun.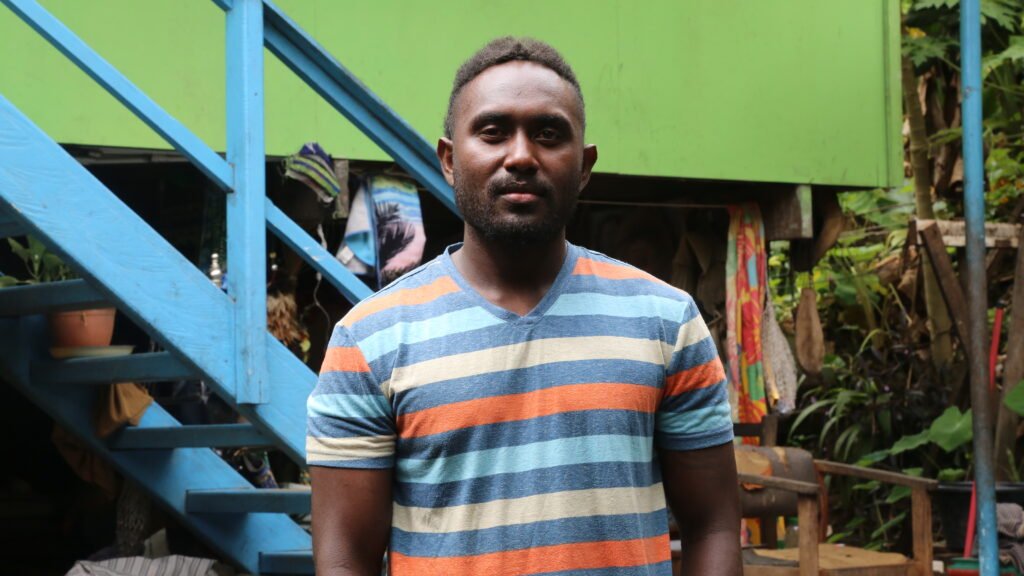 "Gisborne is a beautiful place, and I love my work there," Alex proudly stated. His role primarily involved fruit picking, which was physically demanding but offered a rewarding paycheck. In a short span, Alex managed to buy two cars and even invested in a plot of land at Mt. Austin. He converted the cars into taxis, providing vital support to his family back home.
"It's all about saving money," Alex emphasized. Within his first three months in New Zealand, he had paid off his debts and started working towards building a brighter future for himself.
With his eyes set on returning to New Zealand in October, Alex's next goal is to save enough money to construct an apartment on his piece of land at Mr. Austin. At just 28 years old, he has already mapped out his path to success, and he expressed his gratitude to the New Zealand government for the life-changing opportunity. Currently, there are only three other Solomon Islanders working alongside him in Gisborne, and Alex encourages others from his homeland to explore the possibilities offered by the RSE Scheme.
"New Zealand is a stunning country with the perfect climate for our work. I cherish the place and the fact that many Pacific Islanders like me are living and working here," Alex added.
Louisa's Inspiring Journey: From Church Work to Seasonal Labor
Louisa Fakaia-Indu's story represents the transformative power of opportunity and hard work. Hailing from Walande in the Malaita province of the Solomon Islands, Louisa's life took an extraordinary turn when she became a participant in New Zealand's Recognised Seasonal Worker Scheme (RSE).
Before her venture to New Zealand, Louisa was deeply involved in the Scripture Union movement within the Anglican Church of Melanesia. Her commitment to serving her community was unwavering. However, in 2007, she was offered a chance to work as a seasonal laborer in New Zealand, which she accepted despite leaving her young son behind.
Louisa commenced her journey in the packhouses of New Zealand's kiwifruit industry, where she quickly became proficient at packing Kiwi fruits. Her attention to detail and dedication set her apart from others.
Despite the demanding routine – waking up early and working until evening – Louisa's commitment turned her job into a passion. She even became skilled at grading fruits, distinguishing between export-grade and domestic-grade produce.
Reflecting on her journey, Louisa emphasized that having a clear purpose and a determined spirit were the keys to her success.
The financial rewards of her labor opened doors that Louisa had once only dreamt of. With her earnings, she acquired a vehicle, built a two-bedroom house, and invested in land in Tasahe. Her success had a ripple effect on her family, fostering unity among her siblings.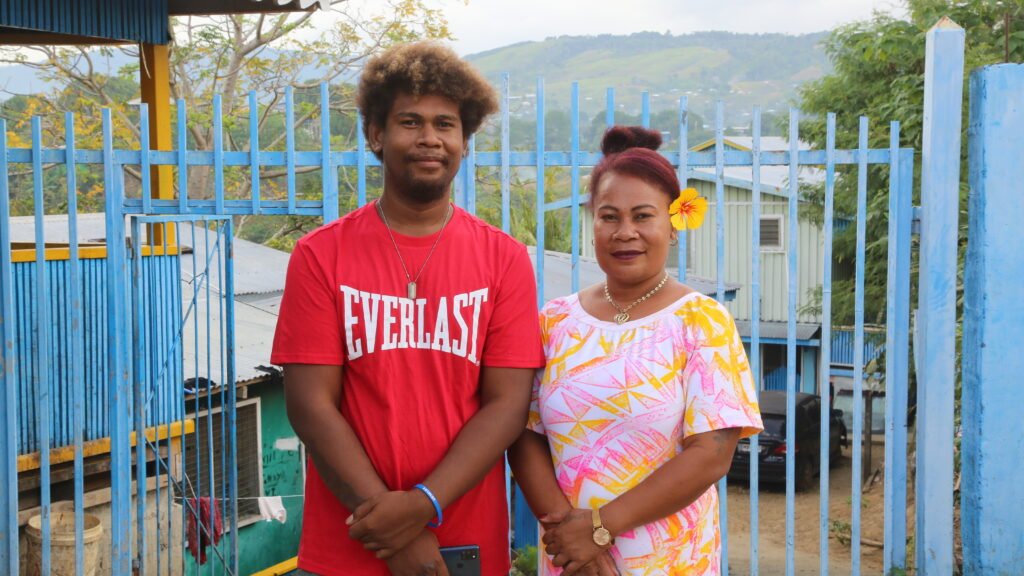 Louisa remains grounded in her values and heritage and expressed gratitude for the Pacific Islander community in New Zealand, which provided a sense of belonging even in a distant land. She encourages her colleagues to save wisely and advocate for self-reliance back home, emphasizing that seasonal work should complement, not replace, local efforts for sustainable livelihoods. Louisa's accomplishments inspired her son, who will accompany her to New Zealand this season to witness firsthand the work that has enabled him to travel to New Zealand for a holiday. Despite her already remarkable achievements, Louisa looks ahead with determination. She is returning to New Zealand with a new goal in mind – to build a house on the land she acquired in Tasahe.
The Impact of New Zealand's RSE Scheme
Alex and Louisa's experiences under the Recognised Seasonal Worker Scheme exemplify the positive impact of such initiatives. Their stories are a testament to resilience, hard work, and the ability to seize opportunities for personal growth and community development. The Recognised Seasonal Employer (RSE) scheme, introduced in April 2007, addresses labor shortages in New Zealand's horticulture and viticulture sectors by recruiting workers from eligible Pacific countries, including the Solomon Islands. The program has not only changed individual lives but also contributed to the betterment of families, communities, and entire countries.
New Zealand High Commissioner to Solomon Islands
Jonathan Schwass, New Zealand High Commissioner to Solomon Islands, highlighted the transformative impact of the RSE scheme on individuals and their families. He remarked, "The RSE scheme can change lives – the inspiring stories of Alex and Louisa show that. And we're not just talking about the lives of individuals, but also of their immediate and extended families and generations to come. The money that RSE workers send and bring home funds school fees, house construction, business innovation, and many other goals that are hard to achieve working in the Solomon Islands labor market."
Schwass emphasized that the RSE scheme goes beyond financial benefits. New Zealand has been committed to enhancing the program, ensuring fair wages and favorable working conditions for employees. Initiatives like English language courses, money management education, and leadership programs have been introduced to empower workers. The scheme also focuses on identifying and supporting future entrepreneurs, helping individuals acquire new skills, and return home with improved career prospects.
He further revealed, "Some of these programs are still relatively new, but they are being introduced by New Zealand across the region and will be integral to the future of RSE. We are also exploring labor mobility opportunities beyond RSE, such as seafood processing and construction, opening doors for new groups of people."
Solomon Islands is well-positioned to benefit from these opportunities, with a growing number of Solomon Islanders finding employment in New Zealand, a trend expected to continue. Schwass said, "Demand for jobs in New Zealand is high, the Solomon Islands Government strongly supports RSE, and Solomon Islands workers have a great reputation in New Zealand. The number of Solomon Islanders working in New Zealand has surged from just a few hundred 18 months ago to over a thousand today, with indications pointing to further growth."
Regarding the maximum duration of six months, Schwass said, "The maximum period RSE workers can spend in New Zealand is seven months. This limitation is necessary because horticulture and wine-growing work in New Zealand is highly seasonal. Additionally, we aim to ensure that individuals from Solomon Islands and other Pacific nations maintain their connections with their homes, families, and cultures. RSE was designed as short-term seasonal work and is likely to remain so. Longer-term labor mobility initiatives are being explored, but details are yet to be finalized."
Solomon Islands Government
The Solomon Islands Government has consistently emphasized the availability of its workforce to fill gaps in the RSE program. The government eagerly anticipates New Zealand's review of the RSE scheme, hoping for improvements that will benefit both workers and employers involved.