Local pilots proudly lead Solomon Airlines newest airbus A320 to Honiara from Brisbane.
In a momentous occasion for Solomon Airlines, its latest international aircraft, an Airbus A320, took off on its maiden flight from Brisbane to Honiara Thursday 27 July 2023 .
At the controls of this historic flight was Captain Daniel Leong, the first-ever Solomon Islands pilot to graduate as an Airbus A320 First Officer. Accompanying him was Captain Mark Purdie, born in Solomon Islands. Purdie currently serves as the national carrier's Manager of Flight Operations and an Airbus A320 Training Captain.
Earlier this year, Captain Leong successfully completed his A320-200 training requirements, which included line check training on a Solomon Airlines flight between Brisbane, Auckland, Honiara, and Port Vila.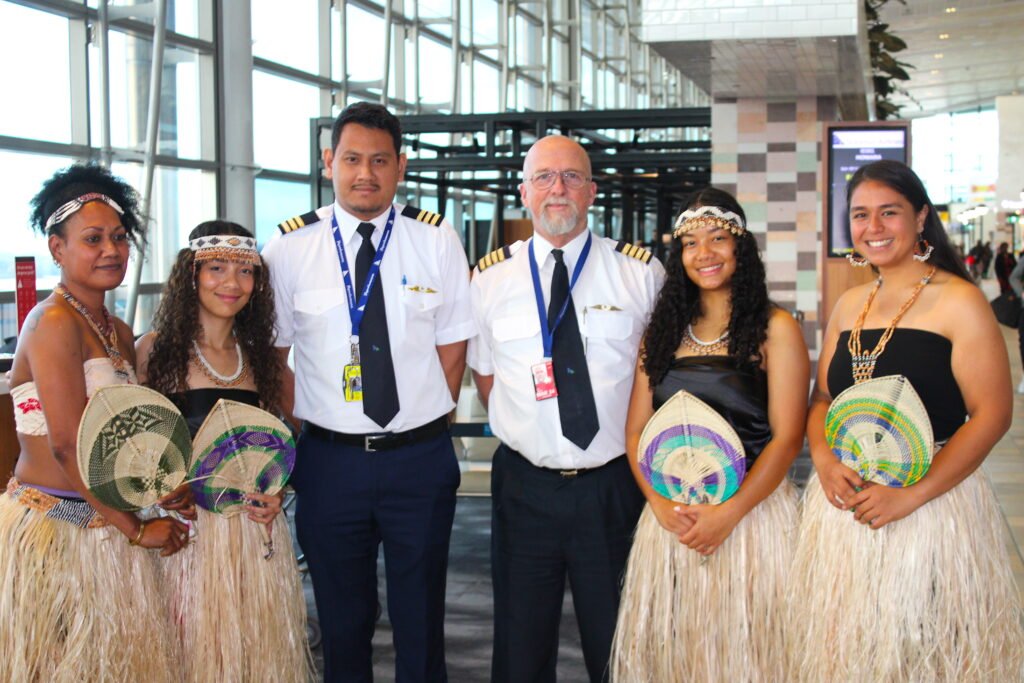 "We are tremendously proud to have local pilots in command of our newest international aircraft for its inaugural flight from Brisbane," said Solomon Airlines CEO, Mr. Gus Kraus.
Over the past two years, Solomon Airlines has made significant strides in providing career development opportunities for local pilots. The airline is confident that it can attract and retain more local pilots, offering them ongoing career opportunities within the company.
Solomon Airlines now boasts a De Havilland Canada 8-100 (Dash 8) fleet with upgraded local captains, including Captain Linda Owen and Captain Jerry Tumuri. Additionally, Capt Steve Aumanu serves as a First Officer on the Dash 8, and he is soon to be considered for a commanding role.
Beyond the cockpit, the national carrier has also confirmed local appointments to senior and technical positions. Mr. Daniel Bugotu assumes the role of Safety & Compliance Manager, Ms. Malina Ilala as Chief Finance Officer, Ms. Aketa Nanauasi as Manager Quality Assurance, Lister Hopa as Manager Continuing Airworthiness, and Henky Leketo as the newly-installed Financial Controller.
The arrival of the new Airbus A320 at Honiara International Airport was celebrated with a welcome of water salute, marking a significant moment for both the airline and the Solomon Islands aviation industry.