Amazing Grace Boutique Cocoa with the support of Australia's Strongim Bisnis program has launched the nations first cocoa agritourism experience complemented by their new boutique cocoa products. Situated next to Kaviki beach, just outside of Honiara, Amazing Grace's new kokoa tours give visitors the chance to witness the cocoa farming process up close, experience traditional food and chocolate demonstrations, walk through a tropical garden, and purchase value-added cocoa products. Speaking at the launch Amazing Grace owner, Grace Fekau expressed her gratitude for the support from Australia through Strongim Bisnis. "I want to acknowledge Australia who through Strongim Bisnis is behind the success of this project.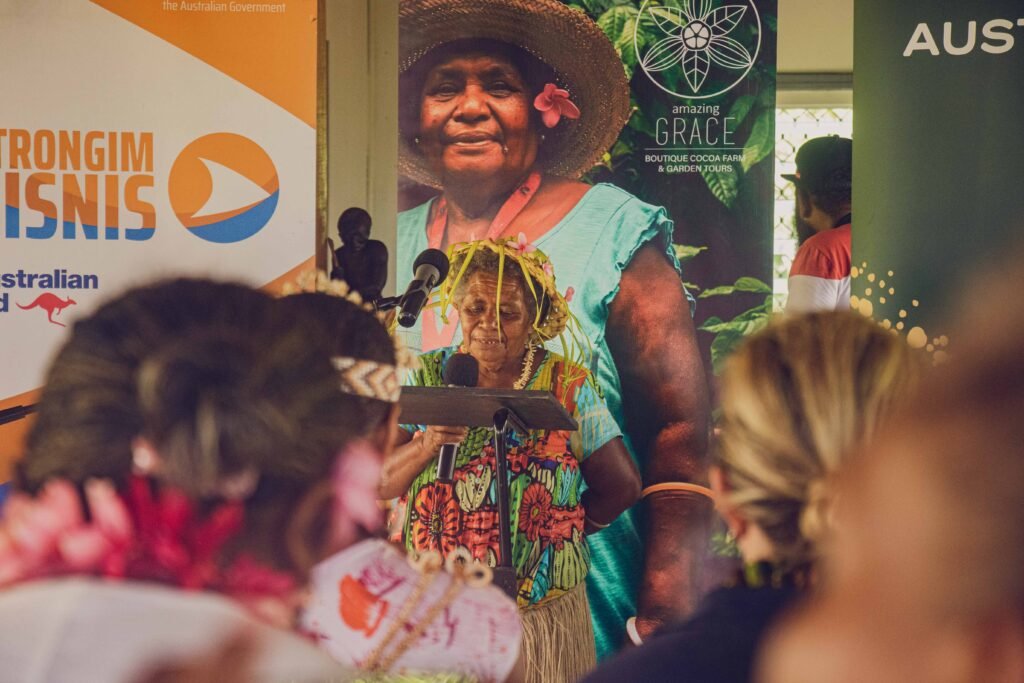 Without your support bae iumi no launchim today," Mrs Fekau said. Australian High Commissioner, Rod Hilton, thanked Mrs. Fekau for being a leader in her community and for her hard work and persistence which lead to Amazing Grace Boutique Cocoa and Garden Tours.
"Today I want to acknowledge Grace Fekau's significant achievements. Creating value-added products in Solomon Islands creates more jobs and more economic opportunity for Solomon Islanders. Mrs Fekau is leading the effort to make this shift to value-added products for her community."
Reaffirming Australia's commitment to economic development in Solomon Islands Mr Hilton also said, 'A big priority for Australia is working with Solomon Islands to strengthen our economic partnership by delivering jobs and economic growth for Solomon Islanders.'
Permanent Secretary of the Ministry of Culture and Tourism, Mr Barney Sivoro said Amazing Grace's new agritourism experience was an example of the huge potential for linkages between the tourism and agriculture sectors.
"Amazing Grace shows us the potential of agritourism and highlights linkages that can potentially increase opportunities for domestic agriculture earnings and sector growth. These linkages between tourism and agriculture can help increase economic opportunities and build resilience in rural communities and enhance sustainable development in both sectors.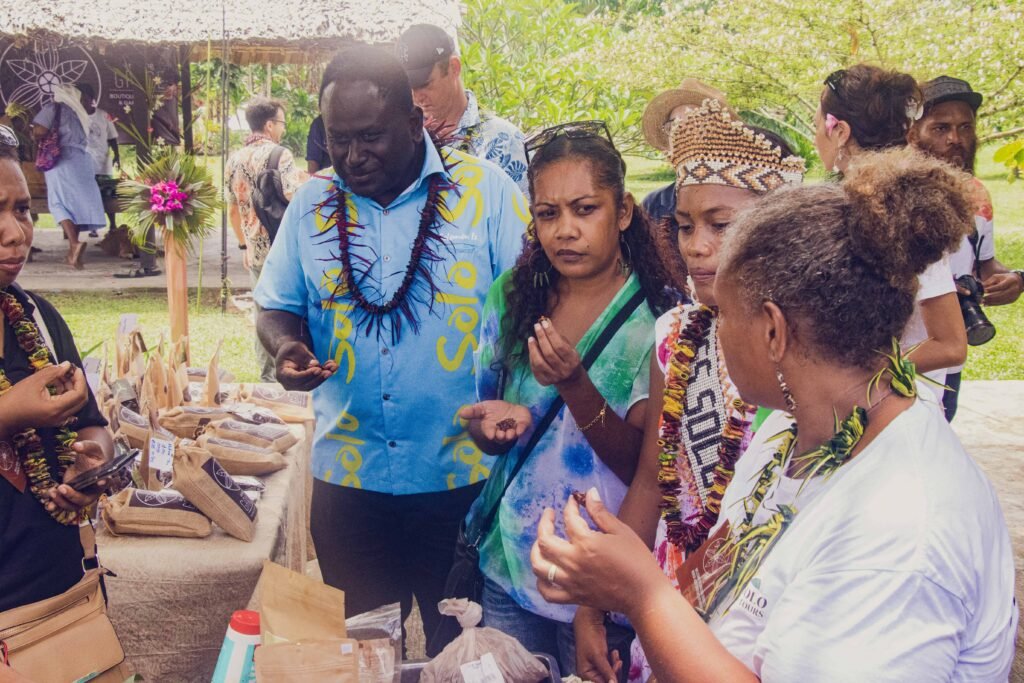 Congratulations to Amazing Grace and I applaud the partnership with Australia's Strongim Bisnis program which has helped you get this far," PS Sivoro said.
Mrs Fekau also extended her thanks to the many women who made invaluable contributions to the success of Amazing Grace. "I would like to thank the following women; the late Margaret Ilala, Rose Lado, Clera Rebitai and Schola for planting kokoa trees with me and of course Ms Diana Yates from Cathliro for your ongoing
support and partnership," Mrs Fekau said.
Strongim Bisnis' Business Advisor Krista Likaveke who managed the partnership with Amazing Grace said the new agritourism experience drew on Mrs Fekau's authentic connection the environment, her community and culture.
"Grace's enthusiasm and passion for what she does has been evident throughout our partnership. Her love for the natural environment, her culture and heritage and most of all her family, is interwoven in this unique experience that she has created and is proud to share with the world. We are proud to have been able to play a part in helping her do this," Ms Likaveke said.
Australia's Strongim Bisnis program works across the cocoa, coconut, tourism, financial services, timber, horticulture and waste management sectors, with a strong focus on creating opportunities for women, youth and people with disability.
Source: Strongim Bisnis