The inaugural Tinakula Festival a success for organizers and the Temotu province.
The inaugural Tinakula Festival, a two-day event held in Honiara, was a resounding success. The festival brought together a vibrant celebration of diverse cultures and traditions unique to the Temotu province. Spectators were captivated by the awe-inspiring performances of the Vanikoro dancers, who mesmerized the crowd with their stunning traditional attire, rarely seen in Honiara.
The Vanikoro traditional attire was the iconic "Tamate" headdresses, which hold a rich historical connection. These unique headdresses, characterized by their distinct shape and color, bear resemblance to the ritual headdresses worn in the nearby islands of northern Vanuatu. The word "Tamate" itself is well-known in the Mota language of northern Vanuatu, reflecting past social contacts between Vanikoro islanders and the Torres–Banks islands of Vanuatu further south. This myth of origin recounts the discovery of the Tamate creatures by a couple from Vanikoro, who found themselves on an unknown island during their journey back from Utupua. This island was inhabited by a mysterious population, thus contributing to the cultural significance of the Tamate headdresses.
The presence of the Vanikoro dancers, with their rich history tied to their dance, added a refreshing touch to the festival and enthralled the spectators.
In addition to the captivating performances, the festival village displayed the traditional cooking of the province's renowned 'breadfruit,' affectionately known as 'nambo.' The unique breadfruit delicacy, exclusive to Temotu, was not only presented but also highlighted as a vital food source preserved for future events and emergencies.
Spectators and participants commended the organizers for their outstanding initiative, eagerly anticipating the next festival, possibly to be held in Lata next year.
Located over 400 km from Honiara, Temotu province is home to a diverse population comprising both Polynesians and Melanesians. The performances from the province beautifully showcased a harmonious blend of these two distinct cultures and traditions. Polynesian dancers from Tikopia, adorned with turmeric and tapa, graced the stage alongside their Melanesian counterparts, presenting traditional dances and songs with immense cultural pride.
The festival venue also featured an art exhibition proudly displaying the Santa Cruz red feather money, known as 'tevau.' Historically, tevau played a vital role in facilitating the exchange of services and goods, such as canoes, root crops, turtles, and pigs. Additionally, these feathers were also gifted as part of marriage ceremonies, making them a symbol of cultural significance.
Watch more on the Tinakula Festival with this Report by Jeremy Gwao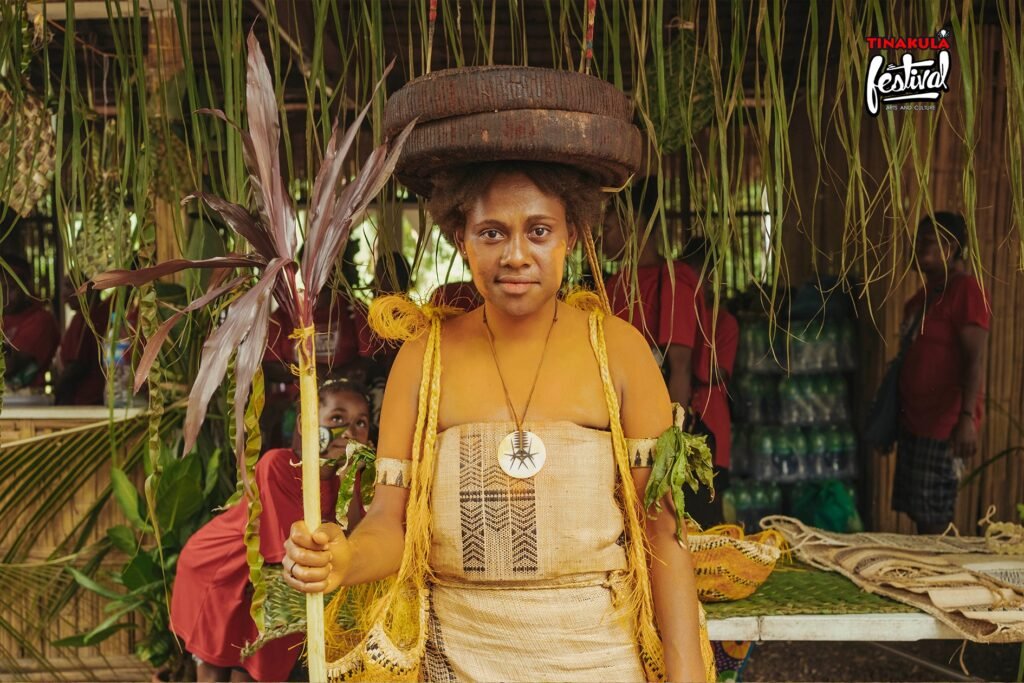 The Tinakula Festival not only fostered cultural appreciation and understanding but also underscored the importance of preserving and passing down these unique traditions to future generations.