Prime Minister Hon. Manasseh Sogavare MP commenced a weeklong visit to the People's Republic of China, marking the beginning of an important engagement between the two governments.
Accompanied by a delegation comprising government ministers, officials, and representatives of the Solomon Islands business community, Prime Minister Sogavare's arrival in Beijing was met with a grand reception. The convoy, consisting of over 20 vehicles, made its way through the bustling streets, where flags of both Solomon Islands and the PRC were displayed, symbolizing a warm welcome to the Prime Minister.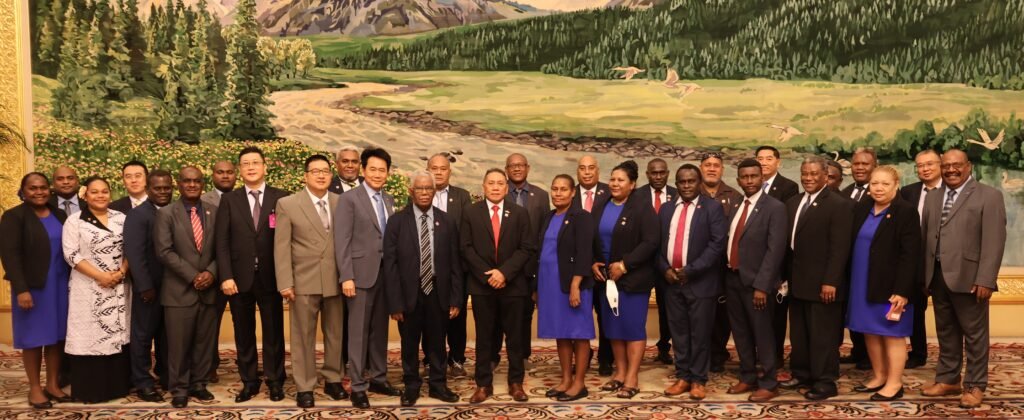 This morning, Prime Minister Sogavare participated in the historic first High-Level Meeting of the Forum on Global Action for Shared Development. During his address, he paid tribute to President Xi Jinping for proposing the concept of "Building a Community with a Shared Future for mankind" and acknowledged Solomon Islands' signing of the Global Development Initiative earlier this year.
In his speech, the Prime Minister emphasized the urgency of addressing pressing global challenges such as biodiversity loss, climate change, pollution, pandemics, conflicts, and civil unrest. He stressed the need for cooperation and unity to overcome these multidimensional crises and expedite the implementation of the 2030 Agenda. Prime Minister Sogavare highlighted the importance of striving for common prosperity as a means to achieve peaceful coexistence and bridge the gap between the advantaged and disadvantaged.
Expressing gratitude for the existing non-reciprocal trade arrangement with China, the Prime Minister expressed enthusiasm for forging more trade agreements with other members of the Forum. He also announced the signing of an Aviation Agreement this week, which will facilitate trade and enhance people-to-people exchanges. Notably, Prime Minister Sogavare lauded China's substantial infrastructure investments in Solomon Islands, which have contributed to the country's nation-building efforts.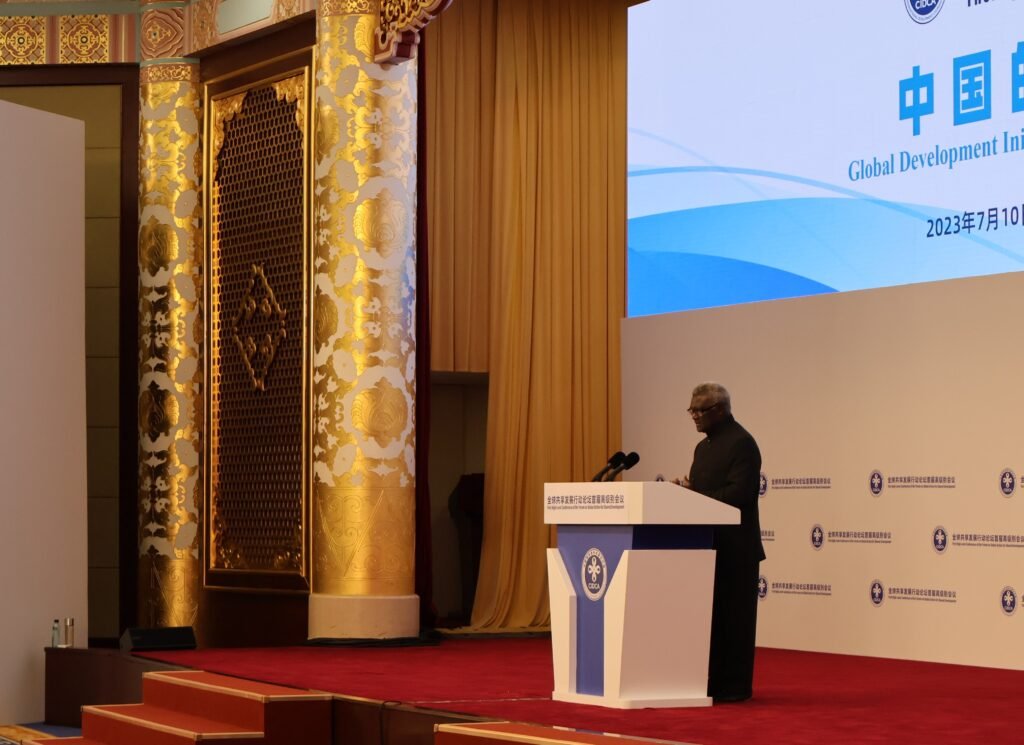 Furthermore, the Prime Minister urged the Forum to prioritize food and public health security, acknowledging China's role in extending a hand of friendship to the world through vaccine distribution and medical support. He expressed appreciation for China's commitment to constructing a comprehensive Public Medical Center at the Solomon Islands National Referral Hospital and looked forward to the visit of the People's Liberation Army Naval Peace Ark.
Highlighting the urgent need for climate action, Prime Minister Sogavare called for increased efforts in renewable energy development and the transfer of green technology. He also commended China for investing in Solomon Islands' youth, recognizing the importance of providing them with skills and specialized training.
In concluding his remarks, the Prime Minister emphasized the significance of a people-centered approach and the principle of building a community with a shared future based on respect for sovereignty, territorial integrity, equality, mutual trust, and mutual benefits. He reaffirmed the commitment to empowering countries in the south to choose their own development paths, suited to their interests and conditions.
The state visit between the People's Republic of China and Solomon Islands aims to enhance mutual cooperation and strengthen bilateral relations in the face of geopolitical pressures.
Source: Press Secretariat, OPMC