Mr. Jeffery Sade Deve was sworn in as Electoral Commissioner to the Solomon Islands Electoral Commission (SIEC) by the Acting Governor General, Mr. Patteson Oti at the Government House. Mr. Deve is not new to the elections and having served in various leadership positions as a public servant. "I am honored and humbled to have been appointed to this critical role which comes with greater responsibilities noting the ongoing preparations for the next general election, Mr. Deve expressed. "I look forward to working collaboratively with fellow Electoral Commissioners and stakeholders to enhance the work of the Commission."
Mr. Frederick Bosoboe who was Acting Chief Electoral officer, expressed confidence in the new appointment, stating, "We are thrilled to welcome again Mr. Deve to the Commission. We look forward to working with the newly sworn-in Electoral Commissioner to achieve our shared goals".
The Solomon Islands Electoral Office (SIEO) assures Commissioner Deve of its continued unwavering support and expertise to the Commission. Commissioner Deve replaces Mr. Stanley Pirione who had earlier resigned as an electoral commissioner.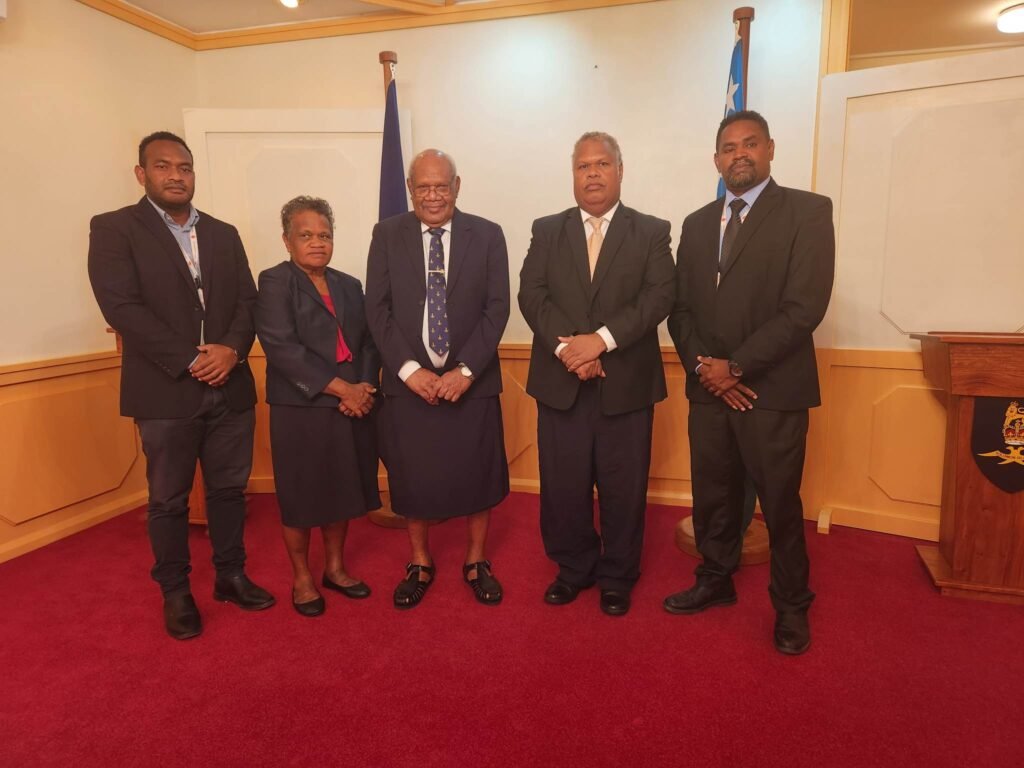 Mr. Deve is Permanent Secretary in the Ministry of Home Affairs.
Source: SIEO