Minister Manele Expresses Gratitude for China's Development Support and Sporting Infrastructure Aid

The bilateral relations between the Solomon Islands and the People's Republic of China (PRC) were reaffirmed during a meeting held between the Minister for Foreign Affairs and External Trade, Hon. Jeremiah Manele, and the Special Envoy H.E Qian Bo at the 52nd Pacific Islands Forum Leaders Meeting in Rarotonga, Cook Islands.
During the meeting, Foreign Minister Manele expressed appreciation for the People's Republic of China's consistent efforts in strengthening their bilateral relations. He highlighted the progression of these relations across multiple developmental sectors, such as infrastructure, development cooperation, governance, and health, emphasizing tangible projects as evidence of this growth.
Minister Manele took the opportunity to update the Special Envoy on Solomon Islands' preparations for hosting the 2023 Pacific Games in Honiara and acknowledged China's support for the sporting infrastructure and facilities in the country.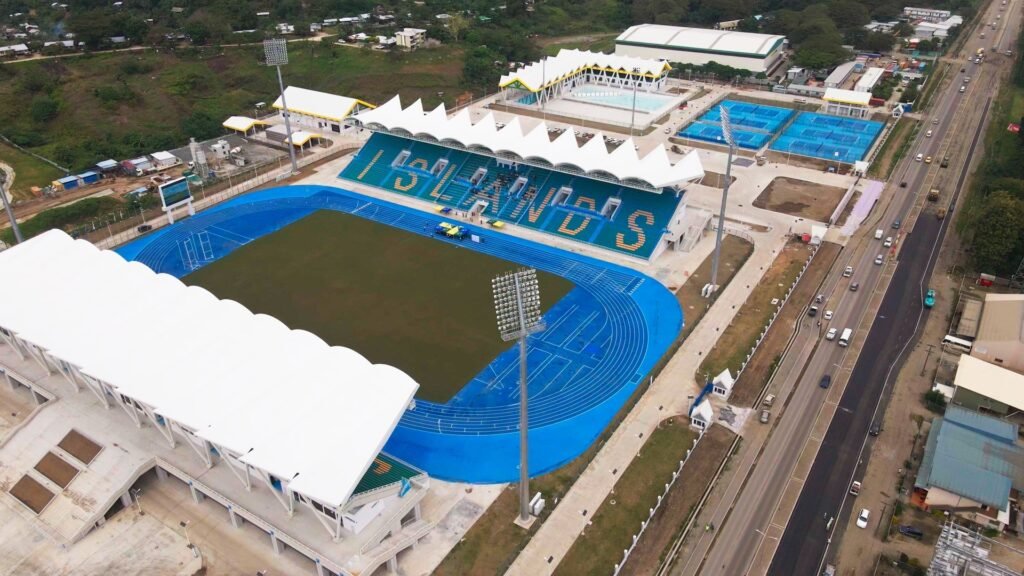 Discussions also encompassed the potential establishment of sister-city relationships between the two nations to facilitate the exchange of knowledge and best practices, as well as opportunities for technical and capacity building.
Trade and investment opportunities between the Solomon Islands and China were deliberated upon, with the Foreign Minister conveying the keen interest of the Solomon Islands' private sector in establishing trade cooperation to explore export opportunities.
Furthermore, Solomon Islands acknowledged the People's Republic of China for its contributions to the development priorities of the Pacific region and encouraged ongoing cooperation to support regional goals, particularly aligned with the 2050 Blue Pacific Strategy.
The Foreign Minister reiterated Solomon Islands' commitment to close cooperation with the People's Republic of China, based on mutual aspirations and cooperation for further development.
Source: MFAET