There is widespread damage to food gardens on the islands of Tikopia and Anuta. A government team just returned from the two islands and are compiling findings of their excursion into a report. The National Disaster Council (NDC) led a multi-sectoral assessment team that comprised of National Disaster Management Office, Health, Agriculture, Water Resources and Telecommunication sectors to Tikopia and Anuta. The team were on ground for 10 days carrying out assessment work, and also distributed emergency supplies such as rice, medical supplies, agricultural tools and kitchen utensils to people who needed immediate assistance on the two islands. Of the two islands, Tikopia was the worst affected. Deputy Director of the National Disaster Management Office (NDMO), Mr. George Baragamu who also led the multi-sectoral assessment team says on Tikopia, houses and kitchen houses were also damaged. He said there was also one death recorded on Tikopia. 'The incident happened during the evacuation process. We share our sympathies to the family of the deceased', Baragamu said. Earlier this month, cyclones Judy and Kevin made landfall mostly on Vanuatu within 48 hours of each other. Tikopia and Anuta were on the fringe of the paths of the two cyclones.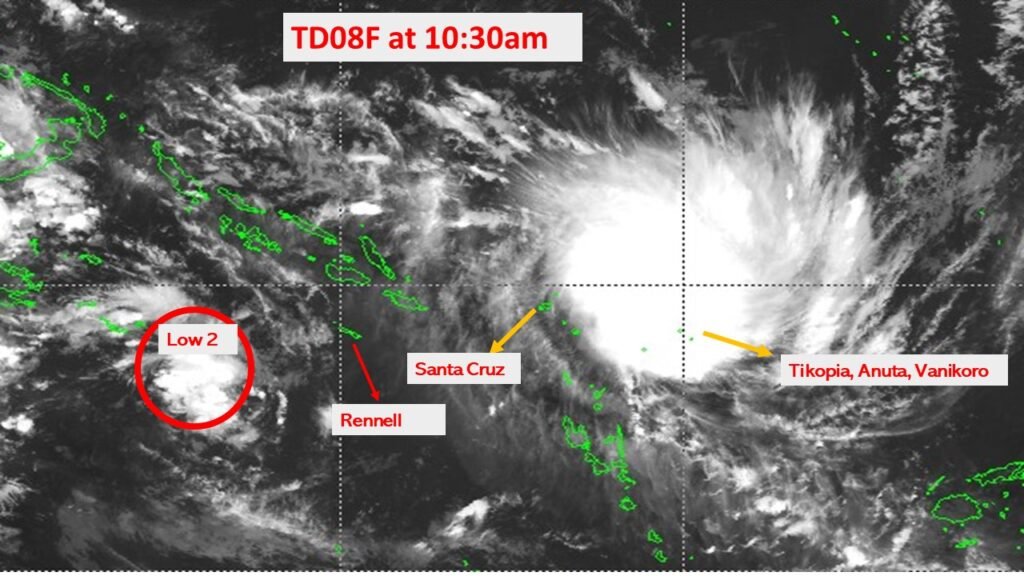 Baragamu said fortunately enough, there was not much damage done to the islands unlike past cyclones such as Zoe. The islands of Tikopia and Anuta are Polynesian outliers in the furthest eastern part of the country. The population on Anuta is about 300 while on Tikopia, the population is a little more than 1000. On both of the Islands emergency supplies in the form of basic food, kitchen utensils, tarpaulins and agricultural tools were distributed to families who are in need of immediate assistance.
The summary findings of the assessment done on the two islands will be presented to the National Disaster Operations Committee (N-DOC) to determine the next level of assistance appropriate to respond to the needs of the people. Apart from Tikopia and Anuta, assessments were also done in the Reef Islands of Temotu province. Baragamu said N-DOC will also be expected to support the people of Reef islands who were also said to be affected by the impact of cyclones Judy and Kevin. The NDC through the N-DOC acknowledges the New Zealand and Australian Governments, Royal Solomon Islands Police Force, Solomon Islands Red Cross Society, World Vision Solomon Islands and ADRA for the provision of food and none-food items to both Tikopia and Anuta.